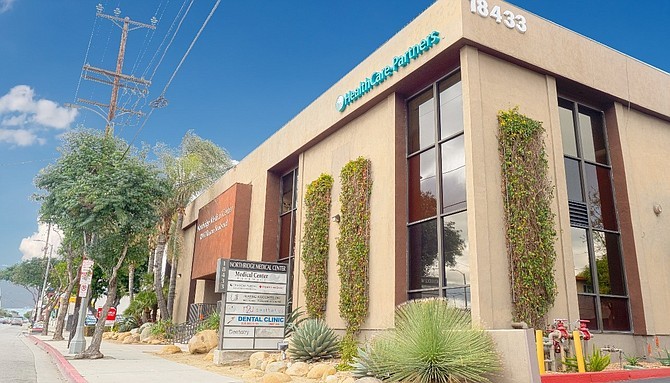 A multi-tenant medical office building in Northridge has sold for an undisclosed price that — according to a source close to the deal —approaches $12 million.
Northridge Medical Center, located at 18433 Roscoe Blvd., is comprised of various professional medical tenants and sits across the street from Dignity Health's Northridge Hospital Medical Center, a 409-bed facility.
Built-in 1977, the 30,353-square-foot Northridge Medical Center counts among its 14 tenants HealthCare Partners of California, Valley Clinical Trials Inc., Oncology Institute of Hope and Innovation, Northridge Dentalworks and Active Life, according to CoStar data.
Yair Haimoff and Matt Sreden, commercial real estate brokers with Spectrum CRE ™, represented both the buyer and seller
"Once we put this great asset on the market, we generated a tremendous amount of activity," Haimoff said in a statement. "We had multiple offers from private investors to regional and larger investment groups. The asset was ultimately sold to the highest bidder."