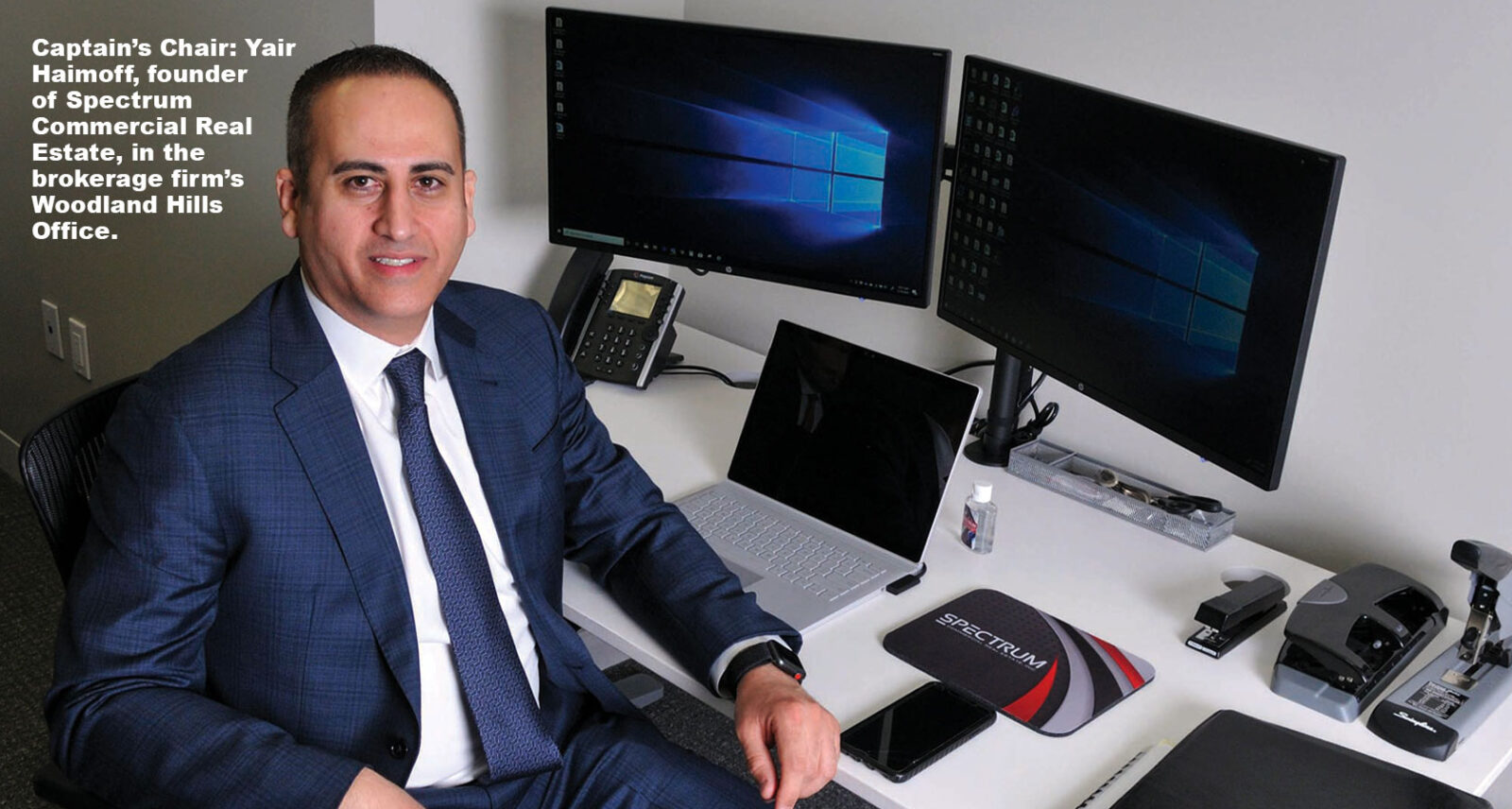 Photographer: Thomas Wasper at The San Fernando Valley Business Journal
By Michael Aushenker Staff Reporter at The San Fernando Valley Business Journal
BROKERAGE: From NAI Capital to his own firm, Yair Haimoff has become a force in industrial real estate.
Amid the many success stories in the Valley region's real estate industry, the career trajectory of Yair Haimoff stands out.
Not yet 50, Haimoff is the founder and executive managing director of Spectrum CRE ™, a commercial brokerage and property management firm that specializes in the San Fernando Valley and Santa Clarita submarkets.
Prior to launching his Valencia-based firm, Haimoff was one of NAI Capital's top producing brokers and branch manager of the LA North office located in Valencia. During his 15-year NAI tenure, he recruited, trained, and mentored several agents, forming one of NAI's top producing teams.
2018 proved the turning point of Haimoff's career when he left NAI Capital and founded Spectrum CRE ™. The company currently has two main offices in Valencia and Woodland Hills, with satellite offices in Encino and Century City. Haimoff's company employs 20 people in total.
"It was definitely a difficult decision," said Haimoff in reference to his decision to go solo.

" A couple of major items that I needed to consider prior to making the move were the responsibility that I have to my family and the other is making a move after being with a company for so many years. I also had another obstacle – my father was going through cancer treatments and ultimately passed away as I was just making the transition."
One person who understands the difficulty  Haimoff faced in leaving an established brokerage is Newmark Knight Frank Executive Managing Director John DeGrinis. A year ago he and fellow industrial brokers Patrick DeRoss and Jeff Abraham jumped agencies from Colliers International to Newmark Knight Frank in Warner Center.
"It's difficult to make a transition," DeGrinis said. "Commissions and things that are contractual with an option, so that deals stay with the original firm. It is a little more cumbersome."

DeGrinis was with Colliers for 33 years. "When you give them notice that you're leaving, there's no longer that intimate relationship," he said. "You're now on the outside looking in. … Changes is always disruptive but, a lot of times, it is good because you reinvent itself."
Unusual deals
During its first year, Spectrum CRE ™ helped broker a $20 million portfolio sale of properties in Van Nuys and now Haimoff is negotiating to sell a different portfolio with seven components to it.
"We are going to have plenty of product coming up," he said. "We will see a new evolution."
One challenge for Haimoff's young company is adapting to changing market conditions in real-time. For example, one of Spectrum's splashiest deals closed in November, Northridge Medical Center, a two-story, 30,353-square-foot building at 18433 Roscoe Blvd., was sold for $12 million. As the structure was right across from Dignity Health,
"We ended up selling it to an owner/user," Haimoff said, adding that "when a property lists for $10 million or more, it's rare to find an owner/user. But that was because there were no available buildings."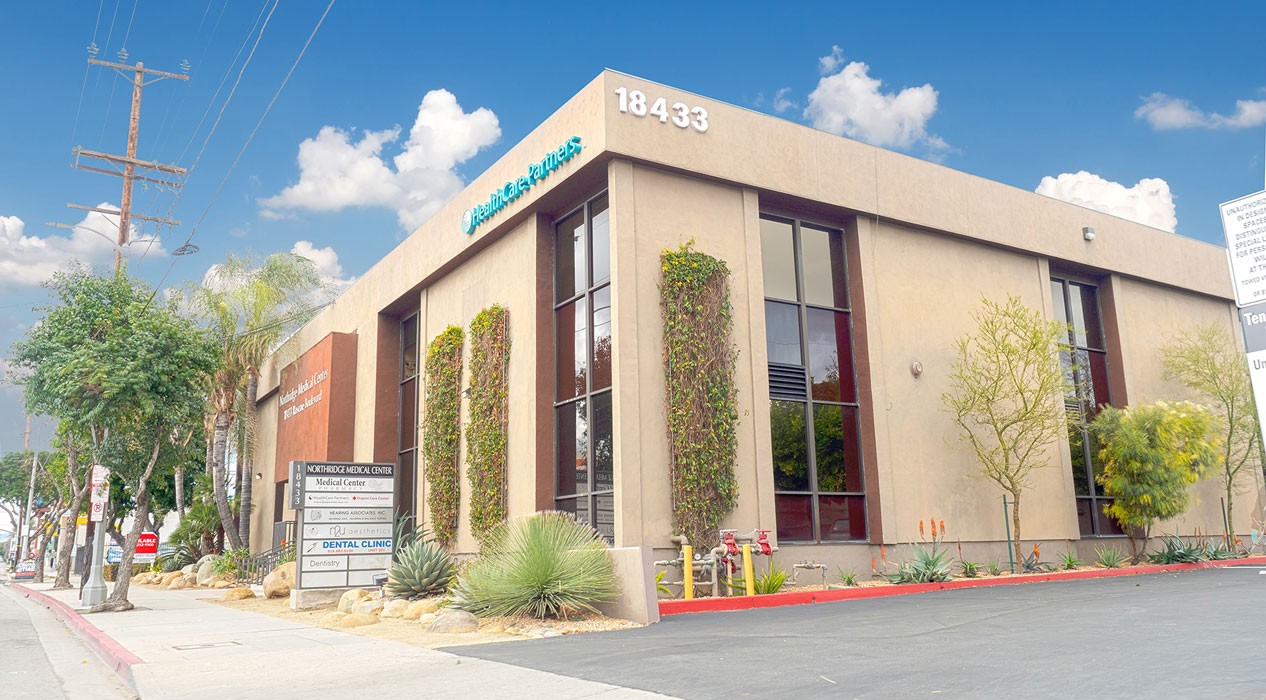 Another unusual Spectrum CRE ™ deal closed last May for client Smokebuddy – a Pacoima-based manufacturer of a device that kills the odor of cannabis. In this case, Haimoff had to convince the client about the best strategy.
"The inventor wanted to lease more space," Haimoff said. "I said, 'Why don't you just buy the property?'"
He knew finding a property for the business would present extreme challenges. But he unearthed a 23,000-square-foot building at 11662 Tuxford St. in Sun Valley, which Smokebuddy's creator purchased for $2.25 million. The company occupies just under half of the space alongside seven other tenants.
And last April, Haimoff found Agoura Hills-based Wildflour Bakery and Café its desired auxiliary kitchen space at 21160 Califa St. in Woodland Hills. Wildflour bakes challah bread for outlets such as Trader Joe's and Costco and specialty bread for The Habit, Hook Burger and other regional chains.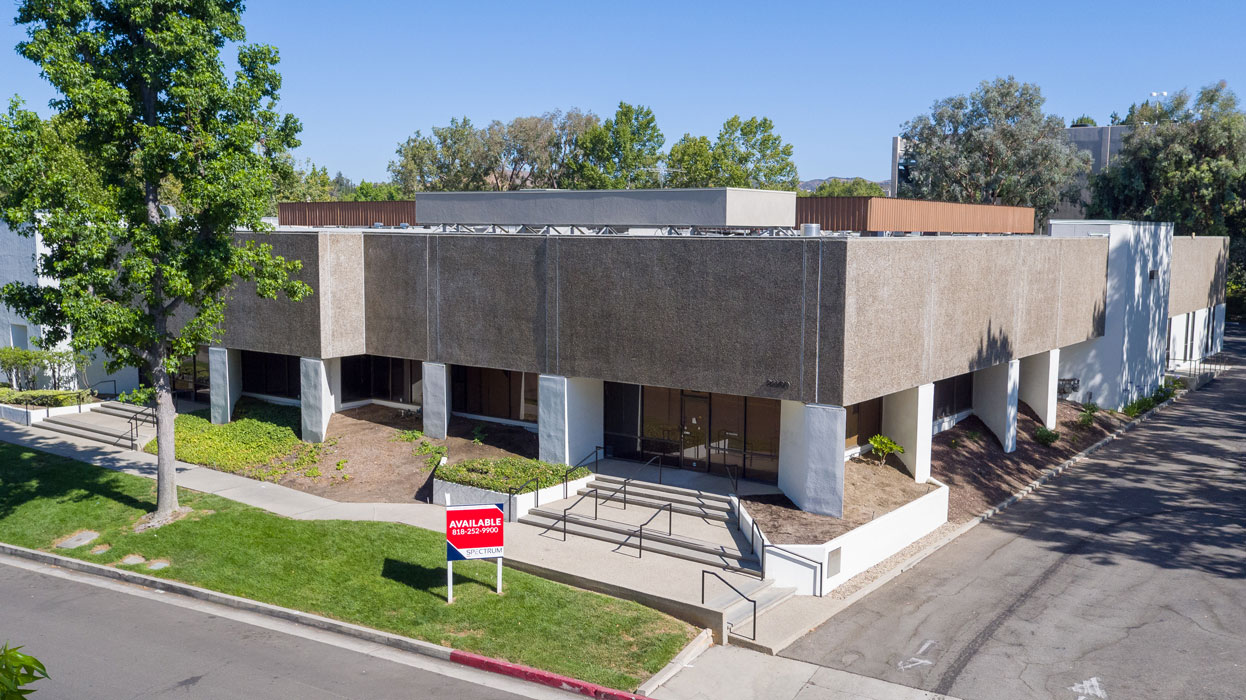 Valley roots
Haimoff was born to his father, of Russian ancestry, and mother, of Kurdish heritage, in Israel. His father served in the Israeli military for more than 30 years, eventually retiring as a lieutenant colonel. Upon his retirement, he decided to relocate his family to the United States. At age 13, Haimoff moved to Woodland Hills in 1989.
Haimoff attended Hale Junior High and El Camino High School. He had to overcome a number of culture shock aspects from the transition, including learning to speak English.
"You would never have felt that Woodland Hills would be the downtown of the Valley." he said. "I remember riding my bicycle through all of these industrial buildings that we handle now."
Upon high school graduation in 1994, Haimoff attended Pierce College in Woodland Hills and Moorpark College in Moorpark before transferring over to California State University – Northridge, where he earned his bachelor's in criminal justice.
The award-winning realtor began his career in the commercial real estate industry with NAI Capital in 2002 as what he said the firm's first-ever intern. Later, investment broker Barry Rothstein presented Haimoff with an opportunity to become his assistant.
"Barry was the first to hire me within NAI Capital," Haimoff said.

"His timing couldn't have been better because at the time, computers were just beginning to become necessary tools for brokers," Bob Scullin, former chief executive and part-owner of NAI Capital, told the Business Journal. "He, being a young guy, had the expertise to use and understand the technology. … Eventually, he became indispensable."
In 2003, Yair acquired a position as an assistant to the investment team, where he worked on large-scale projects, including the sale of one of the largest shopping centers in the city of Santa Clarita, California.
"We closed one of the largest deals in Valencia (circa 2004) for $70 million – it was the shopping center at McBean and Magic Mountain Parkway," Haimoff said.
As an assistant to Rothstein, Haimoff honed his skills on everything from preparing the deal memorandum to marketing and brass tacks.
"It was a good experience," he said. "I learned every aspect of the industry. That was pretty much my introduction into industrial real estate."
In 2015, Haimoff was appointed executive managing director and branch manager of NAI Capital's LA North/Valencia Office, where he multiplied the branch's personnel from four to 18 brokers and turned his office into one of his company's highest performers. In that setting, he developed the management skills that launched Spectrum in 2018.
Unfortunately, 2018 also marked the year that Haimoff's father died of cancer. However, one of Haimoff's five brothers, Isaac Haimoff, works for him at Spectrum as a senior vice president.
Shawn Evenhaim, chief executive of Canoga Park-Headquartered developer California Home Builders, bought a Woodland Hills property that was brokered by Haimoff in 2018. It will become the site of the Q on Califa.
Evenhaim told the Business Journal that he had a very positive experience acquiring the property at 21300 W. Califa St. For now, In His Presence church occupies the site but when its lease expires the land will become apartments.
"Yair is a very professional and knowledgeable broker and we enjoy working with him and look forward to work with him again in the future," Evenhaim said.