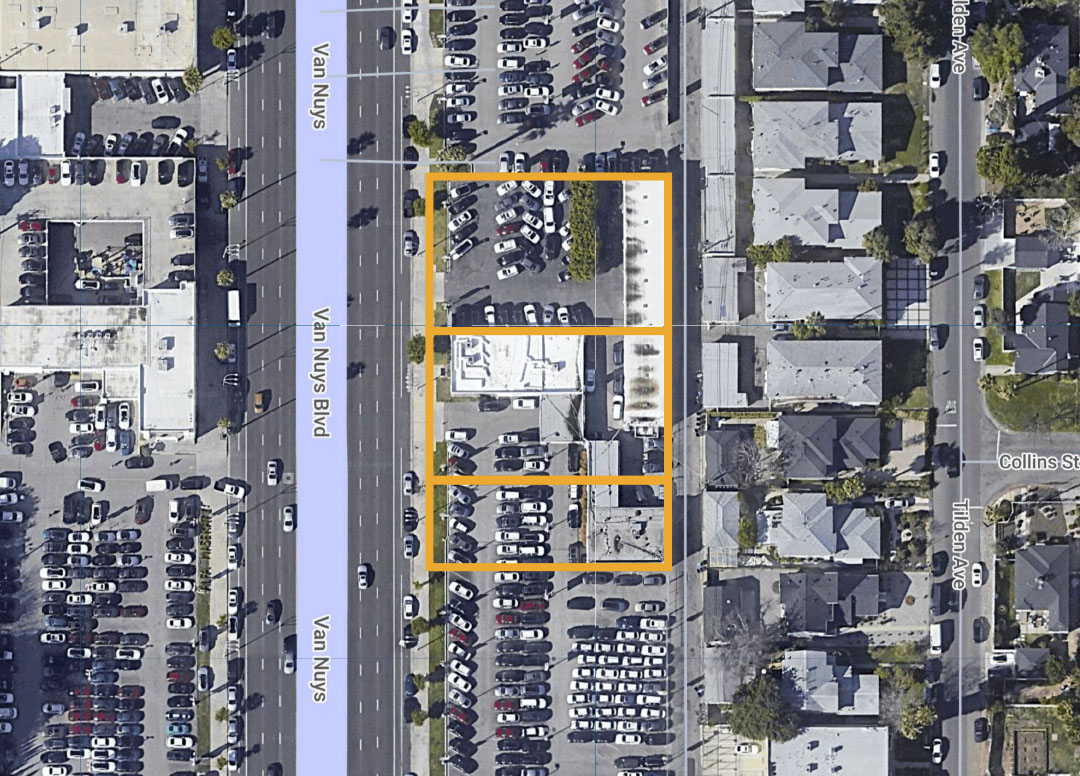 Spectrum Commercial Real Estate Just Closed $7.5 Million Sale of Prime Commercial/Retail Land Site in Sherman Oaks, CA
Sherman Oaks, CA – June 13, 2022 – Executive Managing Director Yair Haimoff, SIOR of Spectrum Commercial Real Estate, Inc., is pleased to announce the recent sale of three prime commercial/retail land parcels located in Sherman Oaks, California.
The three parcels totaling approximately 36,155 square feet are located at 5700 Van Nuys Boulevard in Sherman Oaks, California, and are currently occupied by Keyes Hyundai on a long-term lease. The property allows for future development projects such as office, retail, apartment, or mixed-use projects.
It is very rare to find large blocks of commercial-zoned land in prime areas like Sherman Oaks, especially along major thoroughfares like Van Nuys Blvd. "We were able to secure the site for our client who purchased the property above the asking price", according to Haimoff.
This was a $7,514,005.00 transaction, with Spectrum CRE™ representing the Buyer.
Call brokers for more information.