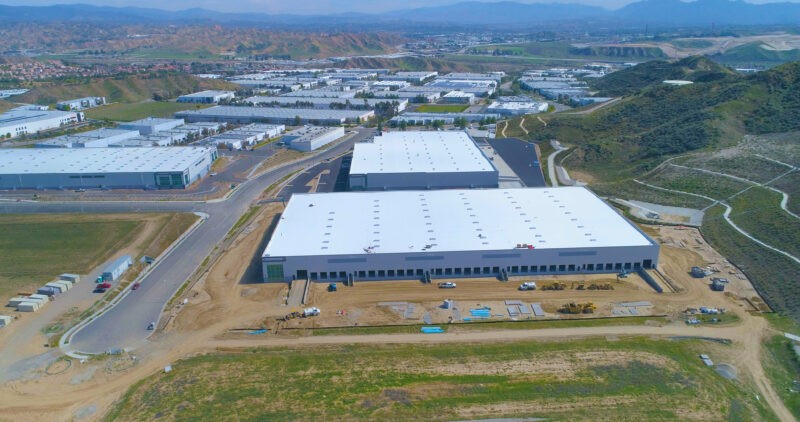 The 1.3-million-square-foot IAC Commerce Center is set to consist of seven industrial buildings on 116 acres. The demands for how space will be used are evolving rapidly with the modern business environment, but there's still a growing need in the Santa Clarita Valley, according to local experts on the market. PHOTO Courtesy Newmark Knight Frank
How commercial markets are evolving
The Signal | Emily Alvarenga

As COVID-19 figures continue to decline and public health restrictions are relaxed, more and more businesses are getting the green light to reopen.
In the Santa Clarita Valley, the industrial sector remains very strong with an extremely low vacancy rate, while it's been the retail sector that has suffered most, according to commercial Realtors who are experts in the local and regional markets.
"Despite the pandemic and shutdowns, the industrial market is very strong with demand from e-commerce, entertainment and aerospace/defense leading the way," said Craig Peters, executive vice president of CBRE.  "Keep in mind that most industrial companies are considered essential and continued to work during the shutdowns. Market vacancy has dropped to 1% over the past 12 months and lease rates and sale prices have jumped up."
While there may be new strategies that lead to changes, such as more amenities, or even adjusted operations, there's still a need for commercial space, according to Yair Haimoff, executive managing director at Spectrum Commercial Real Estate Inc.
 "However, the general office users have minimized their operations, and some to all employees are still working remotely leaving their offices partially to fully empty," Haimoff said. "Entertainment, personal care, fitness and restaurants with large dining halls suffered the most, while drive-thru restaurants flourished during the pandemic, (and) it will be a while for these industries to recover as they are still under the toughest restrictions."
As more businesses look to reopen and some even look to open new businesses, local commercial realtors and even city officials agree that it's vital to take the necessary steps in finding the right space for your business.
"Two of the most important items in choosing a business location are finding a spot where your customers will come, and making sure the property is zoned right for your business," said Jason Crawford, the city of Santa Clarita's planning, marketing and economic development manager.
While vacancy rates in the SCV are still relatively low, Haimoff and Peters agree that those rates may rise once the eviction moratorium expires.
Choosing the right space
"Our key recommendation for clients today is to start the process early," Peters said. "Talk to your broker and understand the steps necessary to make a move and the associated timing. Many companies start too late and then are forced to renew in place even though that may not be the best solution."
For most businesses, this process can be expedited; the site-selection process should take about six months from the time the prospect determines what they need to finalizing the lease or purchase, according to Haimoff.
These steps include:
Analyzing the prospects needs, including geographic needs.
Identifying and evaluating prospective sites, with tours of selected sites.
Going through the proposal process – either by sending a standard proposal or sending a request for proposal, the latter of which has seen an increase and could be a great negotiation tool, according to Haimoff.
Space planning.
Economic analysis.
Negotiating the lease or purchase terms.
Construction improvements.
Move in.
Determining if the landlord obligations (in case of a lease) were met.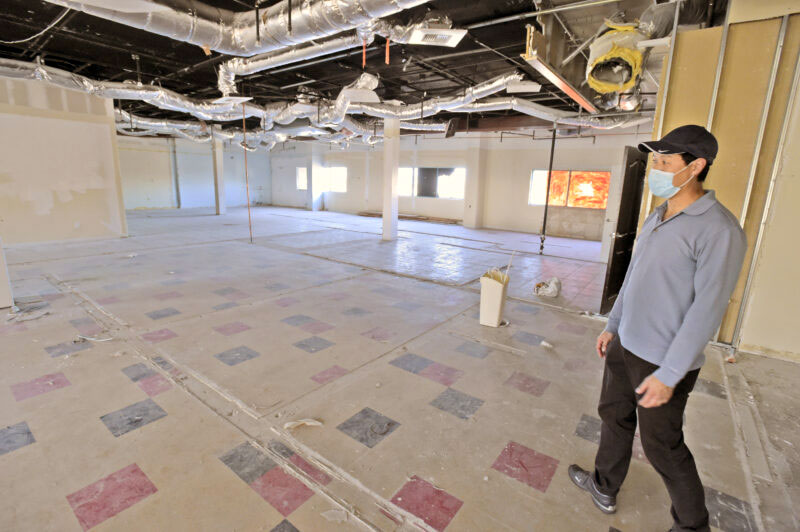 "It is very important that tenants and buyers follow the steps to ensure their long-term goals are met," Haimoff added. "Once a business owner determines their needs and their geographic area, they should reach out to a local experienced commercial real estate professional (who) should have the right tools to expedite the search, have local knowledge and the experience to provide guidance and negotiate a great deal for them."

Peters agreed, adding, "Make sure you have a competent broker that understands the market dynamics and your needs and can help you successfully execute on the assignment."
The city offers a Guide to Small Business, which not only has tips about choosing the right business space, but also offers a step-by-step guide getting your business up and running, with tips for lease agreements, permitting and licensing, zoning and more.
Similarly, the SCV Economic Development Corp.'s Site Selection Tool provides a resource for individuals looking for available commercial space.
Whether it's retail, office, or industrial space, the tool offers information on what facilities are available for lease and sale now and provides a list of development projects in progress that can help business owners plan their business growth.
The city's Guide to Small Business suggests business owners consider the following when choosing a location:
Be sure that the location is properly zoned for your business type. If you find a location that is not zoned for your specific use you may need to apply for a Minor Use Permit or a Conditional Use Permit that will be reviewed by city staff or the city's Planning Commission to determine if your business is suitable for the location.
Be sure that the construction of your business is appropriate for your intended use (e.g. a building constructed as a warehouse might not be suitable for businesses with certain occupancies, such as a day care or restaurant).
Evaluate any potential Covenants, Conditions and Restrictions, or CC&R's, for the location.
Pick a location that is convenient for you and your potential customers.
Identify your target market.
Understand your community and how your business fits in.
Identify and locate potential competitors.
Consider the size and cost of the commercial space.
Inquire about future-planned development in the area.
Why Santa Clarita?
"The SCV is a very business friendly environment with both the city and the county being very proactive to attract business and streamline the process," Peters said.
These commercial realtors agree that doing business in the Santa Clarita Valley provides businesses with a great location, close to Los Angeles and along Interstate 5 and Highway 14.
"The city of Santa Clarita has great leadership," Haimoff said, adding that while other cities and counties had their offices closed, Santa Clarita was able to continue operations. "Having City Hall open was great for business. Building permits were issued without long delays. Additionally, large industrial users who were looking for newer state-of-the-art facilities were able to find product in the SCV as construction did not stop."

Holly Schroeder, SCVEDC CEO and president, agreed, adding, "The new developments in the pipeline should really help the Santa Clarita Valley come out of this recession. … Industrial construction is still underway, and despite the uncertainty of the economy, there's a really strong demand for it and we're seeing a lot of interest in it."
For more information, visit bit.ly/SCVSmallBizGuide or bit.ly/SCVEDCSiteSectionTool.