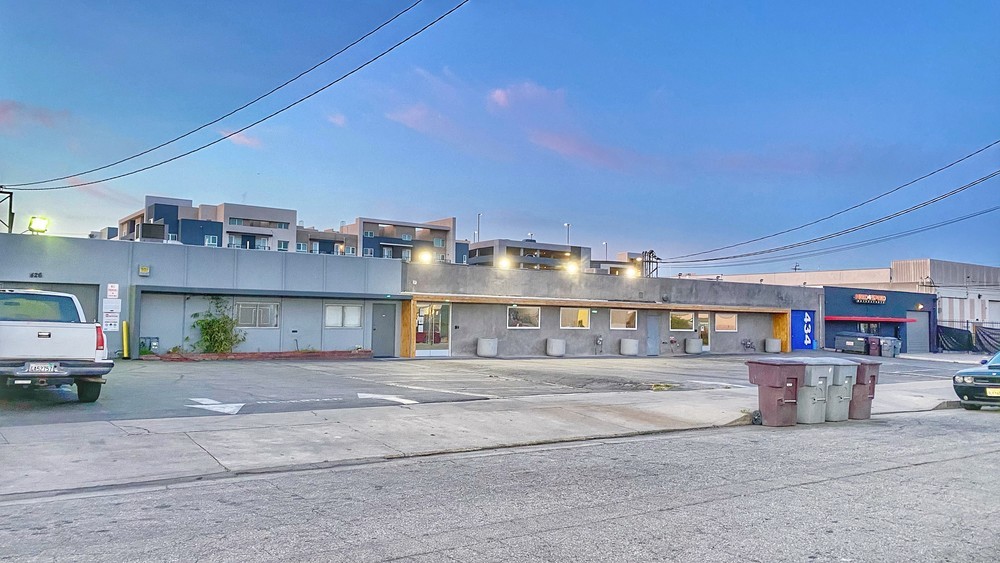 Glendale, CA – June 4, 2021 – Yair Haimoff, SIOR, Executive Managing Director of Spectrum Commercial Real Estate, Inc., is pleased to announce the recent sale of a multi-tenant industrial building located in prime Glendale, CA.
Haimoff represented the buyer in this investment sale. The purchase was at above asking price, all-cash, and a short escrow.
The 3-unit industrial building is approximately 14,818 sq. ft., and it is situated on an approximately 22,507-square-foot parcel. The structure is divided into two 5,000-square-foot units and one 4,818-square-foot unit. The building is fully occupied; two units are occupied by a media/studio tenant, and one unit is occupied by a beauty and wellness company.
The property is located at 426-434 West Cypress Street in Glendale, CA, near the corner of San Fernando Road and West Cypress Street. This site is in a prime Glendale location, situated close to Griffith Park, Glendale Galleria, Glendale Transit Center, and Glendale Memorial Hospital and Health Center. This location provides easy access to onramps for the 2, 5, and 134 freeways.
The industrial property sold for $3,801,260. The seller had multiple offers, and it was a highly competitive purchase with several offers that were all-cash and above asking price.
Call broker for more information.
About Spectrum Commercial Real Estate, Inc.
Spectrum Commercial Real Estate Inc., founded in 2018 and headquartered in Valencia and Woodland Hills, California, is a full service commercial real estate firm that offers clients personalized service, local knowledge and a pioneering approach to brokerage services. The firm's full spectrum of services includes tenant and landlord rep, leasing, sales (owner-user and investments), 1031 exchange buyer representation, national single-tenant investment sales and acquisitions, net lease investments, build-to-suit developments, debt/equity, and providing clients with exceptional brokerage services. For more information, visit www.Spectrumcre.com